This document outlines the web options that need configuration no matter what browser is in use.
Browsers Options/Settings

On a Firefox webpage, at the end of the line containing the web address/URL, click these 3 horizontal lines


Then click Settings.

Bookmarking to Favourites

To save a URL to Favourites, when you have loaded the URL into the web address and loaded Aurora click at the end of the URL address: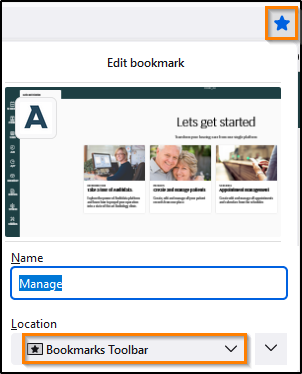 Change name to Manage.

Change the Folders to "Bookmarks Toolbar".

To make the Bookmarks Toolbar visible, right click on the 3 horizontal lines again, expand the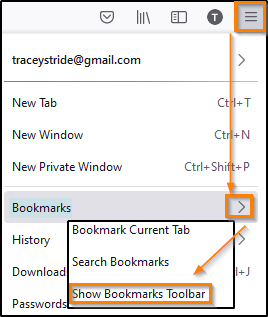 Pop-up Blocker off

A print job won't run with a pop-up blocker on.

Follow the link on the Privacy & Security>Permissions menu.
Uncheck block pop-up windows. [
Some browsers require a box to be unchecked, others ask you to allow pop-ups].

Default file location
On the General menu, to set Print jobs and other files to save to a specific folder, click "Save Files To", then Browse and point to the required folder.

If required, then change the setting back to "Always Ask to Save Files".

Examples: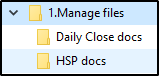 File Applications & Associations

The most common files to be created in Manage that may require a file association are Word and PDF Docs. Examples are shown below: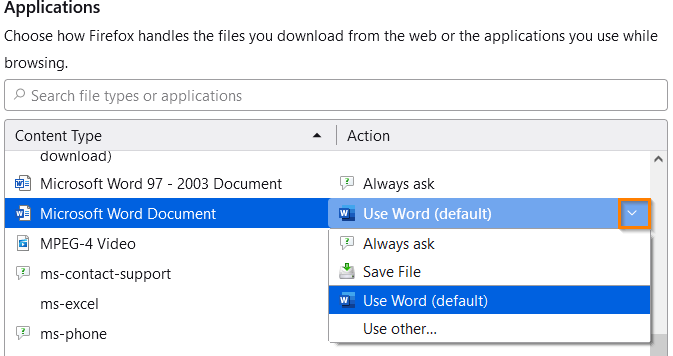 Saving Passwords

If saving user passwords in not allowed, on the Security menu, uncheck "Ask to Save Passwords for Websites"

Firefox Updates

On the General tab there is this option about Updates. Firefox in particular has many updates. From experience, users install them once a week or month.