Hardware error displayed in Primus
1. Run hardware diagnostic test
Enable Hardware Diagnostic Test in Tools > Settings > General > Common

Start the test under Tools > Hardware Diagnostic Test

Select the device (Measurement or Hearing Instrument), all needed parameters, and press Start test

If the test result is OK, you see the status Passed. If the test fails, you see the status Please check

You must unplug all transducers to run the test,
otherwise you will receive an error message

Primus Hardware Diagnostic Test won't run if the unit is not
shown as
connected in the software
Disconnect all cords and transducers from the Primus board. Disconnect Power Supply

Find a small hole on the backside of the Primus board

Insert a pin and wait until it clicks lightly

Hold the pin for two seconds and then connect the Power Supply without removing the pin

Remove the pin but not the Power Supply. Primus will reset

3. Send log files to Support

If none of the solutions works, locate the Primus log files under C:\ProgramData\Real Ear\Primus: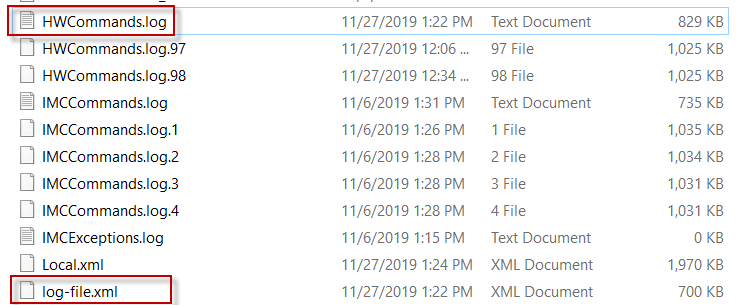 Send the files to the Primus support team for further troubleshooting.

Related Articles

Error message "Not licensed Measurement Device"

Having the above error in the lower left corner of your Primus software might mean that the hardware has been detected by the software, but the Primus device had been disabled in Sound Control Panel of Windows. Steps to resolve the problem: 1. Right ...

Primus Fitting Unit (PFU) is displayed as Not connected

The status bar in Primus when device is Not connected: Checklist: Reconnect a USB cable and power supply Try another USB port on the computer Try another USB cable If a connection is via hub/switch, connect directly to the computer Check that the ...

Message is displayed "Another instance of application is already running" when opening Primus

The message appears when Primus has been closed recently and the PC system didn't reflect that (due to low memory). To force quit Primus in such case, please open Task Manager and go to Details tab. Select Audiology.FittingSoftware.Standalone... and ...

Error message "Save action failed. Problem may appear because of instable network connection"

Error "Save action failed. Problem may appear because of instable network connection. You may export current session data into a file and import modified actions later". The problem is related to Noah compatibility. New Primus includes the Fast Data ...

Primus - Workflows

For detailed instructions on any of the below topics, click here to access the Primus Workflows Module e-learning course. This course will demonstrate how to setup and utilise Workflows in Primus.