No sound from Loudspeakers
1. Check the loudspeakers selection
Ensure the correct loudspeakers are selected in Primus under Tools > Settings > General > Loudspeaker selection.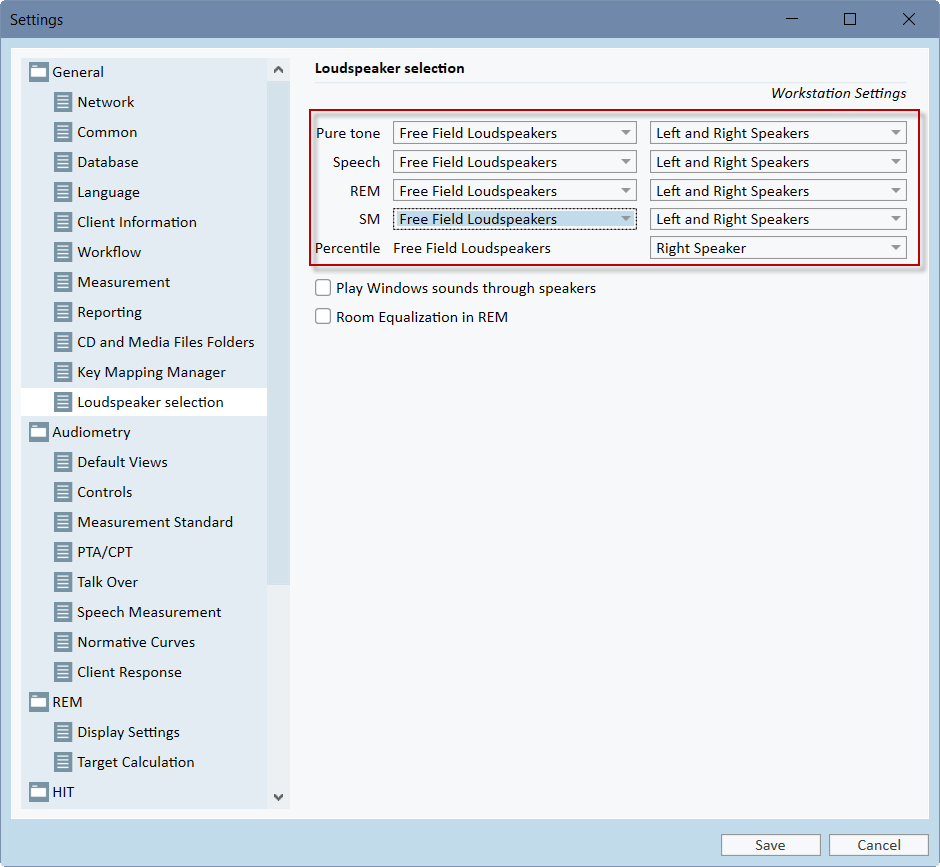 Make sure the loudspeakers/ line out speakers are calibrated in Primus under Tools > Sound Field Calibration and connected to the corresponding speakers plug in the Primus Fitting Unit.

If you are using Primus ICE, only Line Out 1
speakers can be selected as your
active
speakers
Related Articles

Transducers/Loudspeakers cannot play with the full output

Checklist: Ensure that the power supply for Primus is plugged in In case high frequencies cannot be played, the cause can be Transducers/Loudspeaker limitations or issue with calibration. Please contact the calibration provider

Primus Fitting Unit (PFU) is displayed as Not connected

The status bar in Primus when device is Not connected: Checklist: Reconnect a USB cable and power supply Try another USB port on the computer Try another USB cable If a connection is via hub/switch, connect directly to the computer Check that the ...

No sound from Speech CD

CD and Media Files Folders settings are used to add folders with external sound files to be used in the Speech Mapping and Speech Audiometry modules. Customers can use external sound files that are not provided by the system. Note: Special ...

Primus - Workflows

For detailed instructions on any of the below topics, click here to access the Primus Workflows Module e-learning course. This course will demonstrate how to setup and utilise Workflows in Primus.

Message is displayed "Another instance of application is already running" when opening Primus

The message appears when Primus has been closed recently and the PC system didn't reflect that (due to low memory). To force quit Primus in such case, please open Task Manager and go to Details tab. Select Audiology.FittingSoftware.Standalone... and ...