Cloud Administration System allows for Listo application setup and management. With a number of configuration options, you can adapt Listo to your current needs.

To start administering your app:

Log into Auditdata Cloud > click Screener > select Administration

​

​
All Administration tasks in the Cloud are grouped under the following tabs:

Offices

Test Flows

Resources

Styles

Settings

Translation

Email Templates

Email Resources

OFFICES

The Offices tab enables you to automatically import offices from Aurora. To get the list of available offices, employ the SYCNHRONIZE option:


TEST FLOWS

The Test Flows tab can be used for building and customizing Test Flows for hearing assessment.

To add a new Test Flow, click the ADD FLOW button.


To upload a new Test Flow, click UPLOAD FLOW and drop files into the box.

To export, add pages or delete an existing Flow, make use of the respective controls on the right.


RESOURCES


You can add customized background images to all of your pages, whereas video files are restricted to Video and Result pages. For more information, refer to
Types of Test Flow Pages
.
Thumbnail previews are available for all uploaded images. clicking a thumbnail opens an enlarged image view.

The Resources tab represents a content folder for images and videos that can be used when building or modifying Test Flow pages.

Use UPLOAD to place images and videos in the Resources repository.

Optionally, delete irrelevant resources or download selected media files to your computer.


To ensure good quality of background images and video playback, follow the guidelines below.

Parameters


Background Image


Video


Supported formats


.jpg, .jpeg, .png


.mp4, .mov


Recommended size


500 KB


10 MB





Recommended resolution


1536 x 2048 pixels


4:3 ratio (~264 p pi density)


640 x 480 pixels


(30 fps frame rate)


Bitrate


not applicable


2.5 Mbps

STYLES

The Styles tab makes it possible to set defaults for your Listo app Test Flows. For example, you can specify a background image, text font, size and color, response button color, page title font size, etc.

Defaults are automatically applied to the added Test Flow pages unless you decide to make your own customizations.

To configure a default:

Enter relevant values in the provided field and then click Save at the bottom of the page.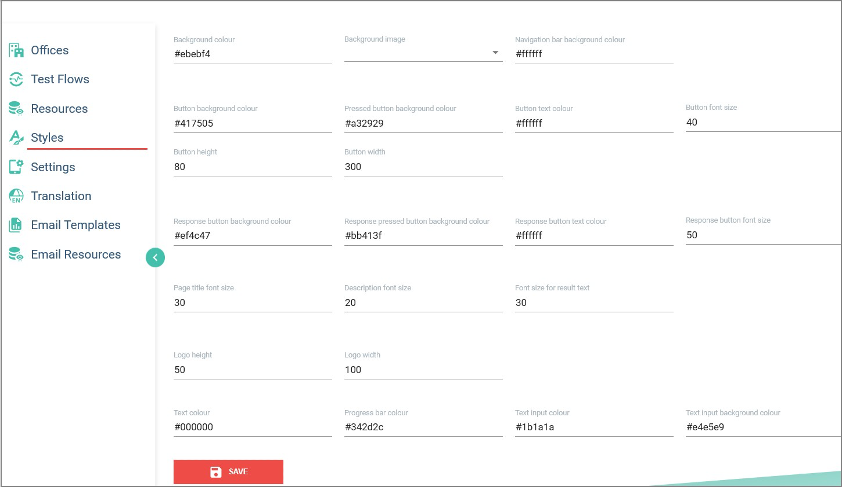 SETTINGS

The Settings tab includes security-related functionality:

Setup password

Noise correction password

Domains blacklist (usage of blacklisted emails is not allowed in Listo)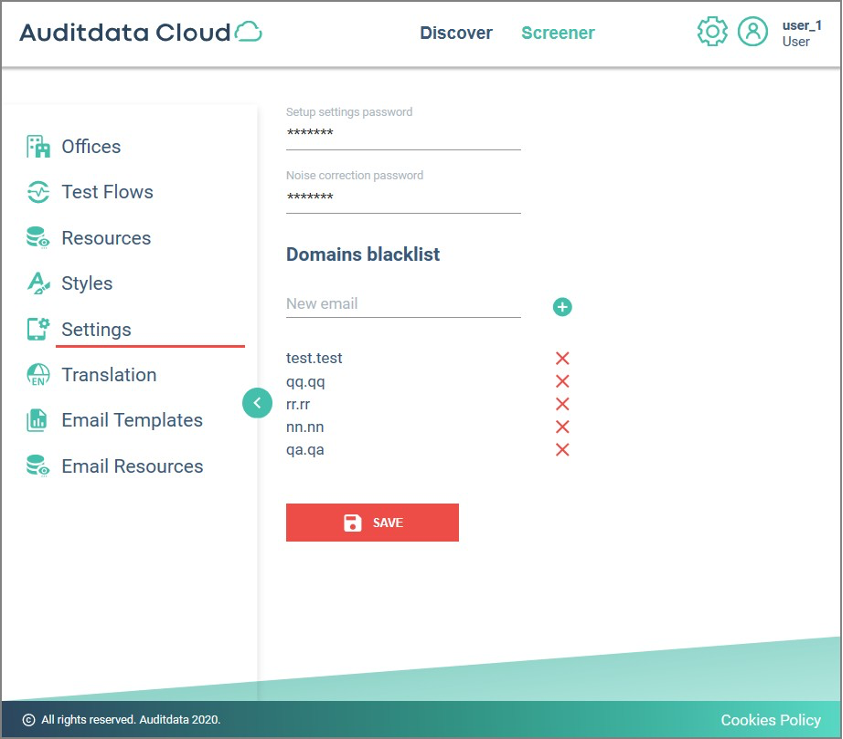 TRANSLATION

The Translation tab makes it possible to set customized names for the default tabs:

Months


Password

Update

Noise Level

Setup Application

Error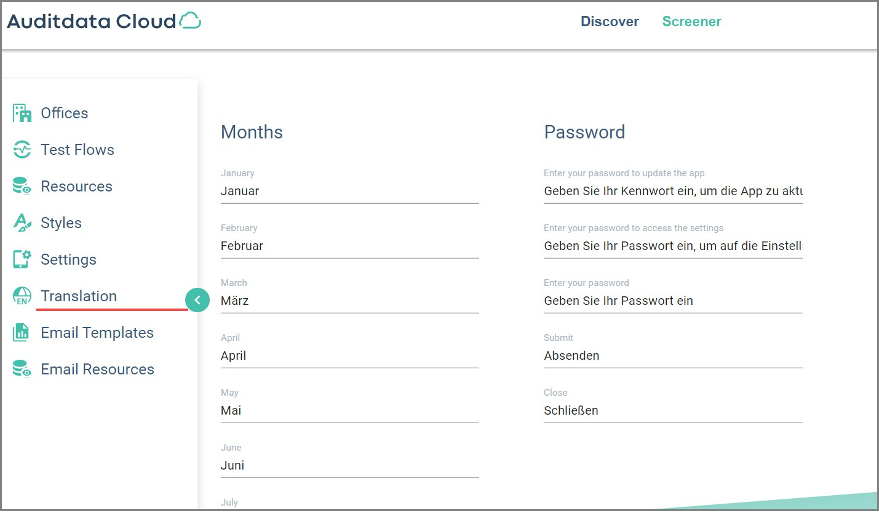 EMAIL TEMPLATES

The Email Templates Tab is a content folder for templates that can be used to create a generic format for your email letters. To add a template, use the corresponding button. To modify or delete, employ controls on the right.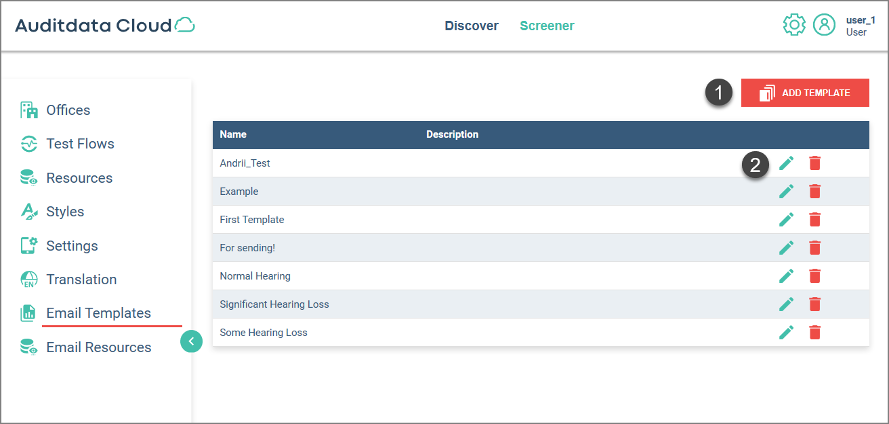 When adding a template, you can specify the template's name, provide a description and subject text to make it more distinguishable and easy to find. All available template settings can be adjusted in the built-in editor.

When you are finished creating or changing your template, click Save at the bottom of the page. If required, you can optionally TEST your template before use.

EMAIL RESOURCES

The Email Resources tab is a content folder for images and videos that can be used when building or modifying Email Templates. Thumbnail previews for all uploaded images will be shown in the list. Clicking a thumbnail opens a larger view.